Building a Video
Karaoke Builder Studio 5.1 now includes tools to let you build your track directly to video, and also lets you convert any other CD+G track to video.
Choose a photo-quality background on which to superimpose your lyrics: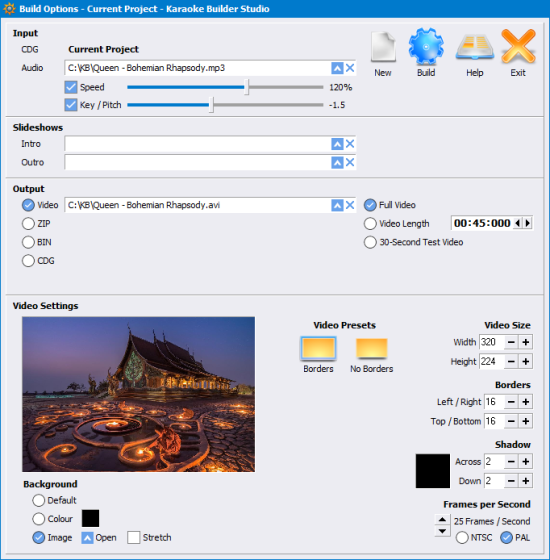 Now Build your track, merging it with the photo background: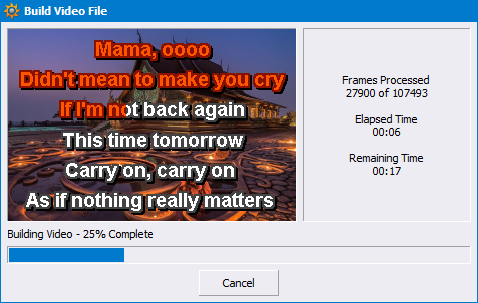 Once you've built a karaoke video, you'll be one step away from creating your own DVD disc, which will play in most DVD players. Although you can't create DVD files directly from Karaoke Builder Studio, you'll just need some simple-to-use and widely available DVD creation software to let you finish the job.
Alternatively, upload the video to YouTube, Facebook, or any other video sharing site, to show off your latest karaoke track.