New in Karaoke Builder Player 5.0
Karaoke Builder Player has been massively upgraded, and version 5.0 has a great new look and dozens of improvements. It's now even easier to play your own custom karaoke tracks (made with Karaoke Builder Studio), or commercial MP3+G tracks.
The new Track slider now lets you jump to any point in a track instantly - scan through the whole track in seconds or replay parts of a track - useful when you make small changes with Karaoke Builder Studio.
As a stand-alone player you can even play your collection of MP3+G tracks directly from their ZIP files, or drag-and-drop files for instant playback.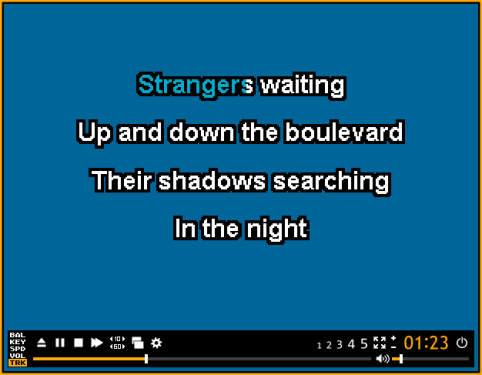 Change Balance, Key, Speed and Volume as you play your track, using the mouse wheel or, if you prefer, via the popup Options screen: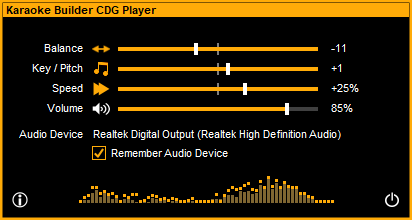 Karaoke Builder Player is bigger, brighter and better, but one thing hasn't changed at all - it's still completely free!